Birthday-related Stuff

Thanks so much for the birthday well wishes, guys. It's greatly appreciated.

Initially, I was going to post this really detailed recap of everything I did this weekend. To be honest, I don't remember half of what went down. In a nutshell...I came, I drank and I passed out. Story of my birthday weekend.

I can't wait until my 25th.

Happy Birthday to me!!!

I've got a crush on you...
I'm crushing real hard on this yungin' right now and I really wish I weren't.

When we talk on the phone I get all types of butterflies and miscellaneous stomach flippage. I start giggling at shit that ain't even funny. I randomly smile when we g-chat. It's the most bizarre thing in the world.

Maybe I was feeling myself like Tweet today, but despite being deathly afraid of rejection and being rebuffed, I decided to man up and told him how I feel today. I just hope he doesn't take advantage of that little tidbit. He's noted before that I tend to always need to take the lead in situations. The ball's in his court now. I hope he doesn't drop it.


This My Shit!
I've been listening to this track like 5-6 times a day for one week straight.

Shouts to all the white girls snorting bumps through dirty dollar bills in club bathrooms across the globe.

Sex and The City Movie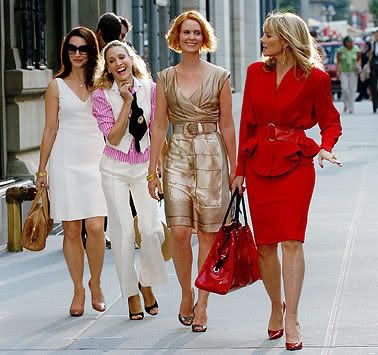 Just a few days left. I've already made plans and selected a theater. I'm so ready to see some new shit from my favorite white girls. :-)

You ready, Nia?

YouTube
How many of you gals did foolishness like with your boys when you were younger? When did YouTube become a stage for random acts of faggotry?

You Gets No Love...From Me
Isn't it funny how people don't want to express interest in you until you've pretty much washed your hands of them? Then they send you emails asking why you've been a stranger.

I tired.

You failed.

Now, keep it moving.

My Father
I don't often reference my family on this blog, but with today being my birthday I can help but to point out that this is probably the 15th or 16th consecutive birthday that I have not heard from my father. I know for a fact that he has my cell number and other ways to reach me, but he simply chooses not to. It's not that he has a ton of kids and forgets or gets confused. I'm his only child.

There are few things in life that make you feel as low as knowing that one person who helped bring you into this world is living and breathing in the same city in which I reside and has my number yet refuses to reach out to me.

.