My office entertains the fuck out of me sometimes. I was in the kitchen grabbing coffee this morning LOL'd at the following:

Our receptionist noticed that someone had been drinking her milk, so she wrote a nice little message on the bottle.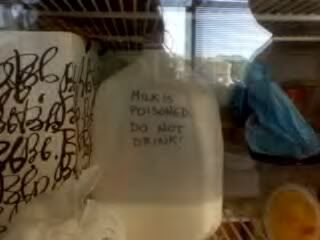 People often put freebies out on the table for people to take. This is a book that someone wants to get rid of. If you can't read it the Post-It note reads: "Please take me home - I'm interesting!"

I'm gonna wear that Post-It on my forehead next time I go out to a bar.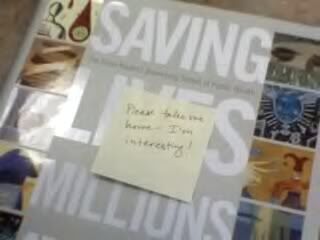 This is a threatening note that was left on the microwave a few months back. The last sentence is what really got me. If you can't read it b/c it's too small...click on it.