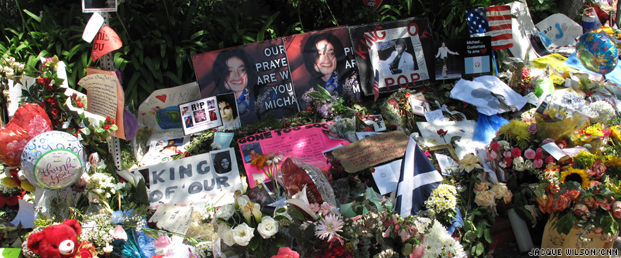 Click here to watch CNN's live coverage.
According to reports
Michael Jackson will eventually be laid to rest among Hollywood's elite at Forest Lawn Memorial Park. Today, however, the King of Pop will be honored by 17,500 friends, family and fans at the Staples Center in Los Angeles.
The memorial, which is expected to draw a record-breaking number of television and internet viewers from around the world, is scheduled to start at 12pm EST. I don't know about you all but I'll be clicking that link to watch.
R.I.P Michael.