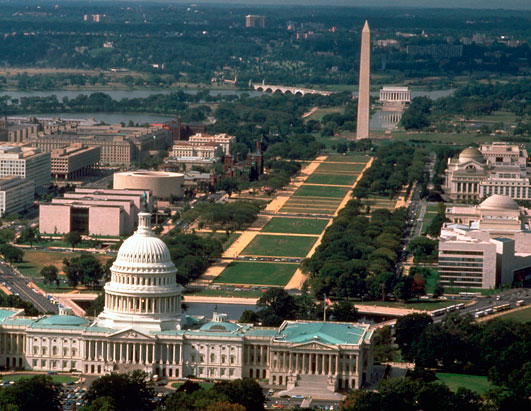 So…I've officially ruled out doing the whole 'go to Washington for Obama's inauguration' thing I was considering not too long ago. It's not that it'd be difficult to do or anything. I live a short train ride away and could stay with my buddy who lives just minutes from the Mall. I just don't feel like dealing with DC's security shenanigans..
NW Washington (especially along Constitution Ave.) is already a fortress and will be even messier that day: roads will be closed, traffic will grind to a screeching halt, the Metro will be filled to capacity, cops will be walking around (and riding horses) with big ass black guns. I had my fill of that when I did the Times Square on New Year's thing.
I'm not in the mood for all that.
For those of you who don't know, DC is already a damn fool during rush hour on a normal day. On 1/20, Secret Service and US Military officials initially projected as many as 4 million visitors. Now, they're expecting just about 1.5 million, a more modest number, but still more motherfuckers than I'm willing to negotiate my way through.
I'm never been one to take well to cops with guns telling me I can't walk down a street I walk through regularly or waiting for hours at a Metro station to buy a fare card when I already have one. I'm just not down with that shit.
Obama's still my man, though. I wish him well. Its just that my black ass will wish his black ass well from afar. He'll understand.
Although, I have to admit I'll probably make it to
his pre-inauguration day event in Baltimore
. The woman who runs our office is such a politico that I'm sure she'd let us go.
Good luck to those choosing to brave the District next month. I'm with you in spirit.