Remember Lisa Turtle, the Black chick from Saved By The Bell? Well looks like she's trying out for a new gig now: Memoirs of a Geisha 2. Either that or she's been seeing Lil Kim's make up artist. Either way, she looks a plum fool.
I know there were rumors swirling about her being a recovering coke addict (isn't it always coke?) but these pics are a FAAAAAAR cry from the recently shot
People Magazine SBTB reunion cover
. I really do hope she's well, but these pics tell a different tale -- a tale from the crypt, that is.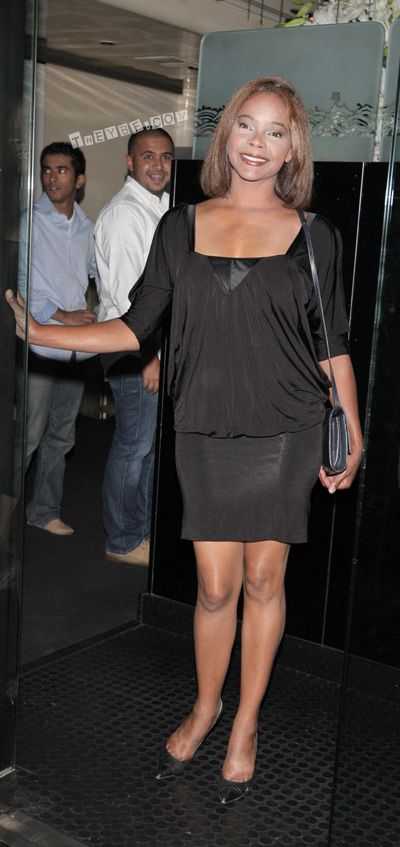 Photos courtesy of the site on the watermark.