I'm
really
proud of my older sister. I don't tell her this nearly as much as I should. When I do, she cries. Anyway, she's definitely doing her thing. For the past 5 years, she's held down a full-time career (note the use of the word career and the huge difference it and a job), a relatively fresh marriage and managed to care for two beautiful kids (my bad ass nephew is 12 and my niece almost 2).

For most women, this would be enough, but in the midst of it all, she still managed to return to school, finish her baccalaureate studies and today earned a B.A. in Business and Management from Morgan State University in Baltimore. Of course my family went out to support, but so did her friends, which meant a lot to her.

Here's a pic of me, the recent grad and my nephew. An occasion like this is the only time I would make bad pics of me available to the public.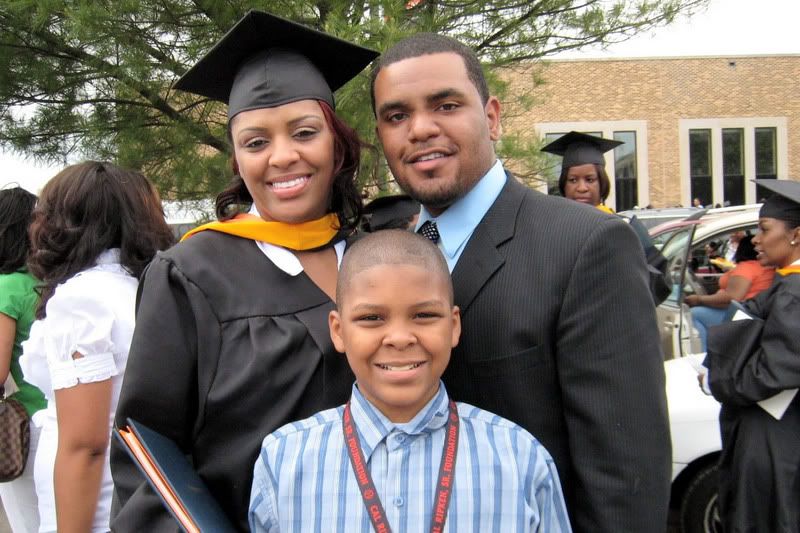 Much respect and congratulations!